1. I (245 Cr)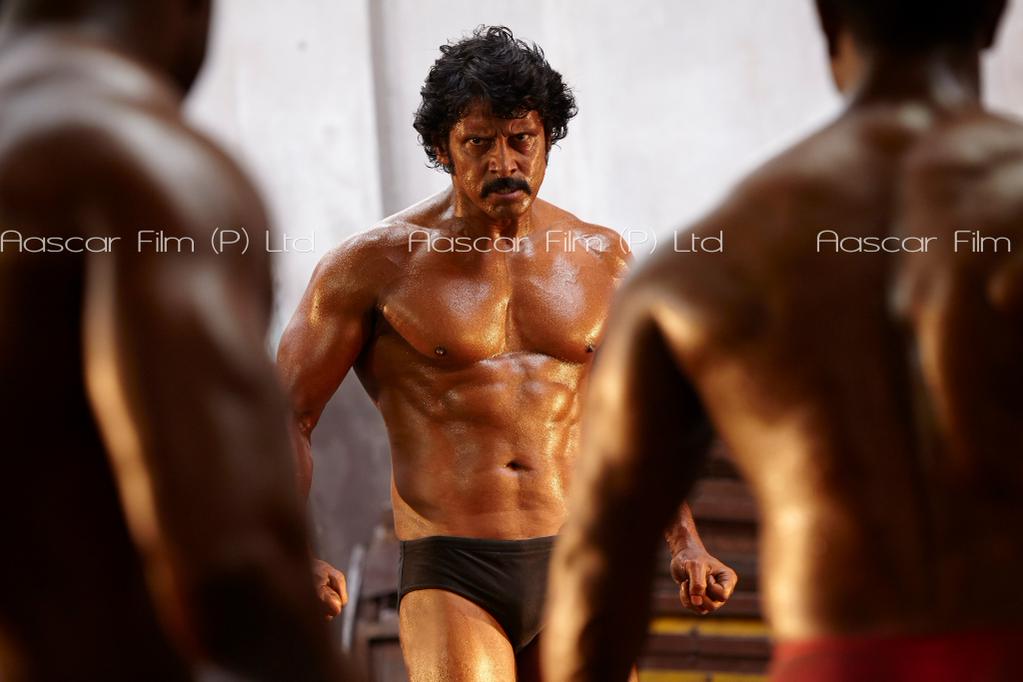 Continuing with his normal style committing so much time and efforts for a movie,Vikram's I saw him in a well maintained body and in a difficult make up of a deformed human.The movie follows the revenge story of a body-builder turned top model against those who turns him into a deformed guy for their own vested interests.The movie was directed by Ace director Shankar who earlier directed movies like Enthiran and Jeans.Amy Jackson did the female lead and Suresh Gopi did the role of one of the antagonists.People accepted the movie and the punchline "Athukkum Mele " cheerfully but the project also was a high cost one.
2. K
anchana 2 (120 Cr)
Kanchana 2 is the third instalment of Raghav Lawrence's horror comedy series which started from 2007 movie Muni.It is also known as Muni 3.It follows Raghava's escapades from ghosts as in previous films but gets possessed by the ghosts in the process.The popular tagline of the movie was "Peyukkum Peyukkum Sandai" which means its ghost vs ghost.Like the earlier two movies this also made a good run at the box office and was a blockbuster.
3. Vedalam (110 Cr)
The action-drama directed by Siva starring Ajith,Lakshmi Menon and Shruthi Hassan. Ajith fans had high expectations based on the success of the Director-Actor pair's previous commercially successful outing Veeram which helped in film's gross crossing 100 Crores.
4.Bahubali (98 Cr)
Bahubali is Rajamouli's magnum opus starring Prabhas,Rana Daggubati,Anushka Shetty,Tamannah,Ramya Krishna and Satyaraj.The grandeur was happily lapped up by the audience and it became one of the highest grossing indian movies ever.Here only the tamil version's collection is considered.
5.Yennai Arindhal (97 Cr)
YA is directed by Gautham Menon and is his third police movie.It follows the travails of a cop Sathyadev on and off his duty.Ajith played the protagonist, Arun was appreciated for his career best till date as an antagonist and Anushka Shetty and Trisha did the female leads along with Baby Anikha in an important role.YA did average business compared to its cost.
6. Puli (95 Cr)
Puli came out with a lot of expectations,Vijay,Sridevi,Sudeep,Hansika,Shruti all coming together to be directed by Chimbu Devan who had previously made blockbusters with non-superstars.But the high expectations and the high budget worked against the movie.May be with all the satellite rights,on-line rights etc.,etc.,the movie might have broke-even ,but otherwise it can be classified a flop.
6. Massu Engira Masilamani (80 Cr)
Mass was another of Suriya's double role and the first time he enacted a ghost on screen.The female leads were Nayantara and Pranitha.The movie was not a great success but managed to recover its high cost.
7.Thani Oruvan (78 Cr)
The first Mohan Raja movie which was not a remake was appreciated by the critics as well as the public.The movie saw Jayam Ravi-Nayantara pair for the first time.It also saw Arvind Swamy as an antagonist after a 2 year hiatus since ha had comeback in 2013.
8. Anegan (65 Cr)
Anegan,a re-incarnation drama around past,present and future did fair business and almost doubled the investment.It was also model Amyra Dastur's first tamil movie.
9. Kaaki Sattai (55 Cr)
Kaaki Sattai shows a cop take on
illegal organ trade mafia on & off duty and succeeding in it.Sivakarthikeyan-Sri Divya pair was repeated after their successful venture Varuthapedatha Valibar Sangam and saw similar success .The movie was classified as a hit at the box office.
10. Oh Kadhal Kanmani (54 Cr)
Oh Kadhal Kanmani aka OK Kanmani saw Malayalam Superstar Mammootty's son Dulquer and Nitya Menen's sizzling on-screen chemistry and was critically and commercially appreciated.

11. Papanasam (53 Cr)
Papanasam, the tamil remake of Malayalam blockbuster Dhrishyam showed how even the remake of a movie from a known and watched language can generate interest and curiosity.Further it showcased the talents of two super actors with different style of acting.It also saw Kamal Hassan-Gauthami pair after a long period.
12. Uttamavillian (50 Cr)
Uttamavillian a Ramesh Aravind-Kamal Hassan product though critically appreciated,same was not matched by the box-office success.It was a satirical comedy drama.
The release date till 31st December 2015 would be considered for classification.Collections post December 2015 would also be considered,if released before cut-off date.The list is approximated and based on data available and would be updated as collections come as the movies mentioned could still be running.